Annie has traveled all around the United States from the Northwest having trained with Gene Juarez in Seattle, Washington to the Northeast on Cape Cod, Massachusettes taking classes in Rhode Island and Boston, to settling back home in South Carolina. She keeps current and up-to-date on all of the latest fashion styles, trends, and techniques. With her one-on-one consultations you're sure to get the look you'll love.
Rosie

Rosie is a graduate of Paul Mitchell the School in Columbia, SC. She was raised in the Beauty Industry being the daughter of Annie. Rosie specilizes in Fashion colors and Techniques, Enjoys adding to her experience and talent with continued education with Redken Classes, and Hair shows in Florida, Charlotte and Columbia.
Julie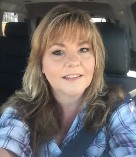 Julie is a graduate of Paul Mitchell the School in Columbia, SC. She enjoys attending hair shows in Charlotte, Florida and many Redken classes to stay up to date with the latest styles and trends. Julie specializes in color, haircuts and clients of all ages. When Julie is not at the salon she enjoys spending time with her children and two grandchildren Kingston and Avalee and another one on the way.
Tiffany has been a resident of Lexington since late 1980. A graduate of Gilbert High School and works for a Urology Practice. Tiffany has loved doing hair since she was little and took a leap of faith and graduated from Kenneth Shuler School of Cosmetology. She loves meeting new and exciting people and enjoys Color Techniques. Tiffany is at Annie's Attitude on Saturdays. She is Fabulous!